Some notes about this book by our own Bob Cooper,
Charlie Co, 3rd Platoon Leader, 9/68-7/69.
Rex has spent 1,000's of hours researching for this book. You all know how important helicopters were to our survivability in VN and the story of ACE will tell about the war from the pilots perspective. The most important chapter in the book is about Charlie Company Rangers and Ace and Norman Prance and ALL of you that were there IN THE SHIT that day. The book is all about COMBAT HEROES......both the Infantrymen on the ground and the Pilots in the air.
Rex wanted to make sure that the INFANTRYMAN'S story was correct...........and he did! I have read the book...............you will not be disappointed!! Share it with your family, friends, etc. because it is about WHAT WE DID IN THE WAR............ .
++++++++++++++++++++++++++++++++++++++++
"Okay Okay"
C. Fred Krebsbach served in Alpha Company from 6/69 - 7/70.
"Okay Okay "is a novel based on his tour in Vietnam.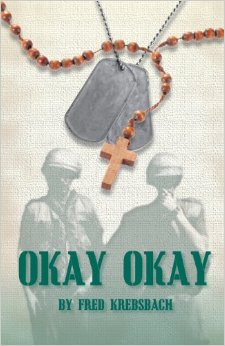 The book can be purchased here:

Okay Okay
++++++++++++++++++++++++++++++++++++++++
"Pointman"
Bob (Doc) Owens was a medic with Bravo Company in 1970.
"Pointman"is a fictional novel based on his tour in Vietnam.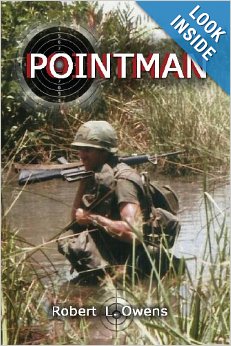 The book can be purchased here:

Pointman

++++++++++++++++++++++++++++++++++++++++

Combat Trauma; A Personal Look at Long Term Consequences :




Although he was a Chaplin, Jim Johnson went on countless combat missions, a number of
them with Charlie Co 5th/60th when they were stationeed in Dong Tam. :




I am very pleased to announce that my most recent book, Combat Trauma; A Personal Look at Long Term Consequences is being released again by my publisher, Rowman and Littlefield Publishing Group, Inc. The first release was in hard back and the new release is in paperback.

The content and cover of the trade paper edition are exactly the same as the original hardback. The only change is that, in addition to other endorsements, an excerpt of a review from Publisher's Weekly is now included on the back cover. Having their review is very gratifying to me as Publisher's Weekly is the 'bible' of the publishing world.

If you or anyone on your e-mail list is interested in a copy, here are some ways:
1. It is available on Amazon.com and via various retail outlets.
2. If anyone wants a signed and noted copy, contact me directly at


2505 Dartmouth Drive
Fayetteville, NC. 28304
I will send a copy for $15.00 including postage.

I am still very pleasantly surprised that this book has done so well. Post Traumatic Stress Disorder is at the forefront of many news stories and my feedback is that Combat Trauma squarely nails the disorder. Additionally, I am also very gratified that, since all author royalties are going to the Wounded Warrior Project, others will benefit from the sale of this book.

Sincerely,

James D. Johnson (Jim)
3/60TH Infantry, l967 - 68 .

++++++++++++++++++++++++++++++++++++++++

BANDIDO CHARLIE COMMERATIVE COIN NOW AVAILABLE:




Click on this link for information, descriptions. pictures and ordering instructions

++++++++++++++++++++++++++++++++++++++++

BRAVO COMPANY HISTORY BOOK NOW AVAILABLE:




The Bravo Company History book is finally complete, and now available. According to Jerry (Doc) Leppert, over 100 of the books have already been sold. This book is a pictoral history of Bravo company from its training in Fort Riley through its service in Vietnam. It is 40 pages long and contains over 400 photos. Much positive feedback has been received on the book, and many vets are buying multiple copies for family members.

Copies of the book can be obtained by contacting Jerry Leppert at 303-875-9090 during the day or 303-838-3016 during nights and on weekends.



++++++++++++++++++++++++++++++++++++++++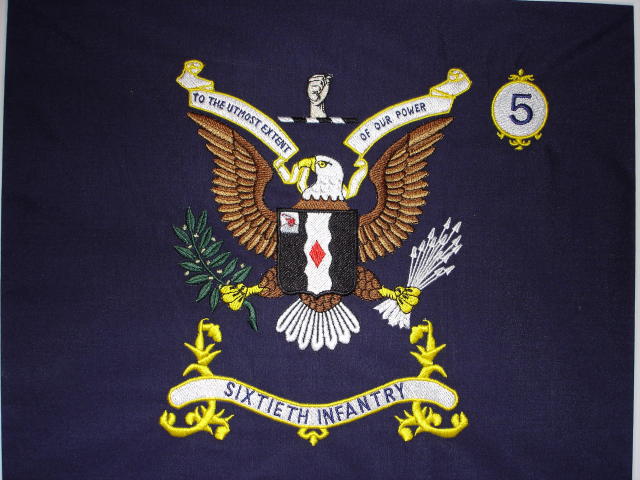 5th Battalion/60th Infantry Embroidered Colors
The embroidered Battalion colors that were on display at the Indianapolis reunion are available for purchase. The embroidery itself is 8" by 8" but comes with a cloth backing to make the size available for framing 15" by 15".
The embroideries are $40.00 each with an additional $5.00 for shipping within the continental U.S.
To order or if you have any questions contact Joanne Wood at:
contact@ohanaembroidery.com
---
"Back From War : Finding Hope & Understanding In Life After Combat"
-----by 1st Lt. Lee Alley

"Once in a while a truly great war book comes along that knocks your socks off
- this is one of those."
----- General Tommy R. Franks



Exceptional Publishing is proud to announce the national release of
BACK FROM WAR, by 1LT Lee Alley




Back From War: Finding Hope & Understanding In Life After Combat is the harrowing narrative of 1LT Lee Alley and his year in the horrors of combat in the Mekong Delta of Vietnam from 1967 to 1968 and his reflections on the years since. Additionally, it is the true accounts of 23 other contributors, their time at war and stories of their return home. All of them discuss feelings of maladjustment, loneliness, depression, bouts of PTSD and negative family repercussions that are similarly felt by many of our nation's veterans of foreign wars. Lee Alley's message is clear: Our soldiers are forever changed and it's time Americans realize it.




---




Sock it to 'em Baby....Garry Cooper
Australian Forward Air Controller

---

"Circles Around The Sun" is a fictive memoir about Doug's tour in Vietnam as a combat medic in 1969-70.
Of his book, Bates says, "If you were in Vietnam, there's healing in this book. If you weren't, there's understanding."


Book sells for $15 (includes tax and shipping).

If you wish to purchase a copy of Circles Around the Sun you can contact the New Day Office at 931-537-6777.
All proceeds from the sale of each book will be donated to First Baptist Church Children's Ministry for new playground equipment.

Said Doug of his final days "I always thought it would be odd to be gravely ill and in a room full of people watching your bodily functions....but I find it gratifying and edifying that this many people care...and want to share life with you regardless of its quality."

His advice to us? "Celebrate the little things.
There are a lot more of those."
.